You are now a bad thief because you have now stolen my heart, I wish my ayes could speak what my heart feel for you because my lips can lie on what its true .
3
x

0
x

3
wituleghe mwanj...
posted 4 years ago by wituleghe mwanjasi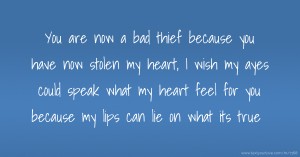 Pin it
Previous text message: "The day all of the world's power shuts down would never matter to me, because our love shines the brightest light & I know that our love will forever warm us."
Next text message: I can't place anyone above you but I can place myself above you, not to be a master but to be your shield and always protect you.."